7 RIDE OR DIE BEAUTY ESSENTIALS YOU NEVER LEAVE HOME WITHOUT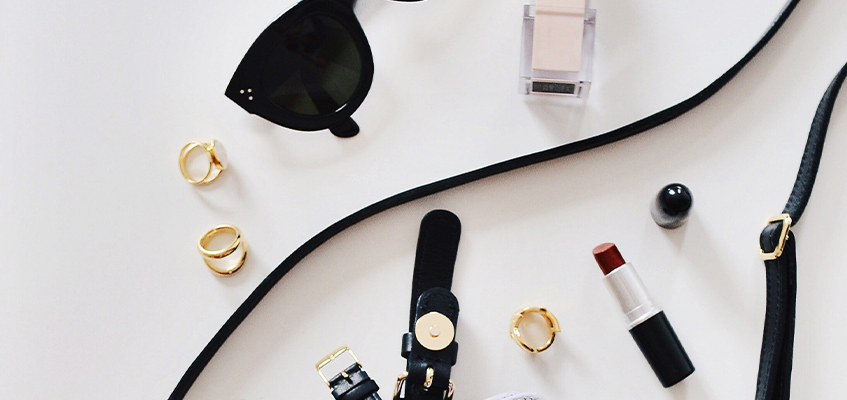 We all have different priorities but when it comes to beauty we all know that there some essentials that you can`t step out of your door without. Say adieu to being caught empty handed. Whether you are stepping out for a quick grocery shopping, doing your school run or going for that short drive we have rounded up some key products that you always need. Here we go!!
Messed up your shirt with that juicy burger that you were eating and have no change of clothes. No worries reach out for the wet wipes .They are great at removing smudges and when want to tidy up your looks. In this era where you have to be very hygienic they are also useful for cleaning up your hands and surfaces too. Yes you heard us right. To avoid skin irritation invest in water based wipes as they do not contain ingredients that may trigger an allergic reaction. They should be in your kit for sanitary purposes.
The heat can take toll on your lips and licking them will do more harm than good. Licking your lips will moisten them just for few minutes (it`s a temporary fix) because saliva evaporates quickly. If you are on that all natural look tip then a lip balm is must have item !!! So if your lips look parched and you want them to look hydrated and full of life then always carry a lip balm. Invest in plain or lip balm with color depending with your preferences. This will keep your pout regularly smooth, supple and dewy
With the buzz word being sanitize, sanitize. sanitize Hands up can dry because of the new routine. Hand lotion is really important for a soft and sooth appearance The power of a moisturiser is undeniable in the summer season. With washing and sanitising hands having become a non-negotiable necessity, hands have become susceptible to the alcohol content in the sanitisers. There is need to moisturise your hands with a light airy product. At least moisturise thrice a day after thoroughly washing your hands.
We have realised that make rocking masks and face-shield hasn`t stopped many from rocking their favorite lipstick. Did someone say amen? At some point you might need a quick touch up. For that effortless and flawless appearance a dab of your high end lipstick will revive those lips.
You might been hiding behind a mask but definitely as the day progresses you can't hide unruly hair. In a couple of swipes you can refresh your look. You never know who you might meet or when you need your hair brush
We all agree that there are non-negotiable essentials and smelling good and fresh it`s a must. Your essentials kit is not complete to Invest in that high end perfume that give you a boost of confidence. Ensure that you don`t douse the fragrance spraying a little bit will work wonders. We don`t want people smelling you a kilometer away. Rule of thumb your perfume should never make an entrance before you. There are scents that are specific to seasons. Summer we have flowers blooming and the last thing you want is to overpower people and" knock them dead' with your scent. Invest in fragrances that are lighter with citrus based notes. Invest in one or two high end brands
Order!! Order!!There is no need for your beauty arsenals to be strewn around your bag or to rummage your bag to reach for your face powder or lipstick. Carry them around in a cosmetic bag for ease of access and to keep everything in one place.
Equip your bag with these day to day essentials!!!