ULTIMATE WAYS TO MAKE GREAT FIRST IMPRESSIONS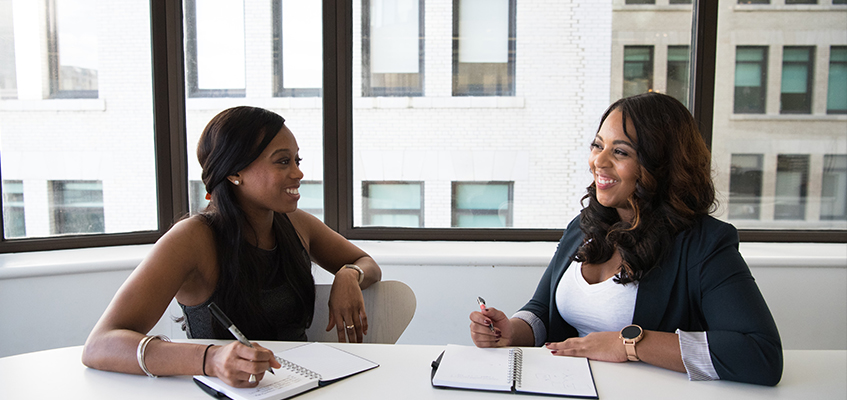 Although the pandemic has rattled many, there's a handful who still prefer candidates to physically come in for an interview as opposed to conducting it online. We assume you have researched all you need to know about your prospective employer and the key interview questions. To top off your checklist, here are some fundamentals on how to make great first impressions for a job interview.
This isn`t the time to test drive the jumpsuit and white sneakers you scored on Black Friday or the chino pants that literally squeeze the life out of your legs. Interviews require full-on corporate or business attire. Go for muted colors like grey, black or navy blue. Gents can wear formal pants, a shirt, tie and blazer. For the ladies a just-above or below-the-knees skirt, blouse or a statement dress will do the trick. Ladies, save the ballet pumps for your trip back home, not the interview room or within the organization`s premises- strictly heels here..Dressing appropriately for an interview is the perfect confidence booster that you need.
Time is of the essence, showing up late, a few minutes after or just on time shows total disregard or disrespect for the next person. The interviewer doesn't want to hear your excuses about your ZUPCO woes or traffic jam blues or internet connectivity issues. Always ensure that you arrive at least 30-45 minutes before your interview time. This gives you ample time to settle down, familiarize with your surroundings, get composed and prep yourself for your next job.
We all want to be memorable in a good way and having a signature perfume is one of those unique identifiers. If your perfume makes an entrance before you do, then you need a tutorial on how to wear it. The last thing you want is for your fragrance to transform into a chemical weapon, especially in the summer season. Avoid migrane or allergy triggering scents.No matter how expensive the fragrance is the, next person should not smell you from a 100km away. Don`t douse yourself in a bottle of perfume but rather apply on the pulse areas, behind the ears, at the bottom of the throat, the inside of the elbow, and behind the knees. Considering it`s summer go for lighter scents.
Put your best face forward. Life can derail you with it`s fair share of challenges and you can feel like you are carrying the world`s problem on your shoulders. Use this as an opportunity to kick-start your future. Smile, don't grin, don`t smirk. Before you make yourself too comfortable ensure that you greet everyone in the interview room with a smile
A rule of thumb, you should wait to be offered a seat. Sit on the chair that the interviewer would have gestured you to sit on. If you are not shown where to seat, take a chair that faces them directly. This shows confidence and a keen interest to interact with them.
We all have one piece or pieces of jewellery that has slowly developed into an obsession. When you go for a job interview there is need to minimise the jewellery. If you have piercings, ensure that you only rock one earring per ear and they should not be dangly . If you are a lover of bracelets, do not stack them- the only piece of accessory that you should wear is a watch.
Mani and Pedi will work the magic in also completing the look. Help them wave goodbye to chipped nail polish and hello to freshly painted nails. Give the gift of beautiful nails by buying a nail polish set that comes in different colours. Wearing open toe sandals or flashing those finger nails will never be a mission with high end nail polish.
Warmed with these you will be memorable
Keen to share your recent interview experience? Get in touch with us on this WhatsApp number 0782780780 and stand a chance to win a shopping voucher. Ensure you send the code