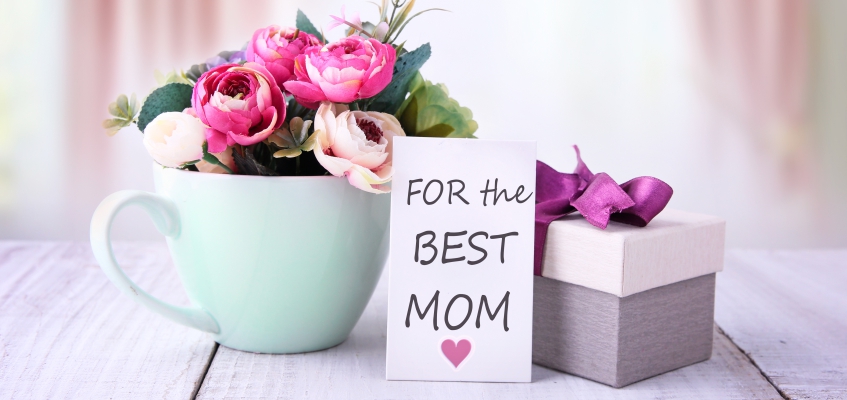 So Mother's day is round the corner, and you may be mulling a do-over of those dinner plates, cups and a new measuring spoon - Mother's Day gifting done - right? Hold that thought and take a deep breath. This Mother's day we are going the extra mile to make it super special for the women who have often sacrificed their needs for ours. We have compiled six (6) unique gift ideas that will brighten up her day - a detour from the cliché gift.
Every woman has that happy place, that moment when she can shop to her heart's content, without consistently hitting refresh on the bank balance button. One of the most considerate gifts to give anyone is a shopping voucher. Since mothers place themselves fairly low on the priority list, a clothing voucher or grocery voucher is a wonderful solution. After all she knows what she really wants. Just ensure she is aware of the validity period of the voucher to ensure she doesn't stash it away to use on another day or another year (smh)! While you at it, be sure to make it non-transferable so she doesn't give it away. Yeah, we are mom-proof!
Your mom `s handbag collection is getting a major upgrade. She has been dropping hints for the past two ( 2) years about wanting a new handbag? Well, this is the moment to make her dreams come true. Keep her on trend by getting her a new tote handbag which will come in handy for her trips to work, church and lunch dates with friends. It's stylish, trendy and will definitely earn her bragging rights in her church group. The great thing about the tote bag is that mum doesn't have to carry an extra bag to accommodate all her valuables. The tote bag has the capacity to carry all her essentials, her purse, bible, notebook, perfume, a snack – pretty much anything you can think of.
The past month has been spent lounging in PJs and we all probably need a new pair. Treat your mum to ultimate comfort by beefing up her sleepwear collection. It's all about character and style here. Spoil her with some comfy, winter pyjamas, sleepshirts or nighties. And if your mum is young, or young at heart - go trendy and gift her with a set of onesies. Pair your gift with a snuggly gown ! Mission accomplished.
Who doesn't love a pair of new shoes? From moto boots, to knee high boots, you are spoilt for choice? With winter fast approaching, stylish boots are a definite winner. To ensure that it's a gift that she will appreciate and not return, ensure that the boots are in her size, favorite colour and they suit her personality. If you are not sure, ask her to see if she has a specific pair that she has been eyeing and intending to add to her shoe collection.
If she has been using the same fragrance all year round then buy her a new perfume. It's a gift that she will definitely appreciate". Giving a fragrance is a sign of affection and shows that you have put much thought into the gift. Although buying a perfume can be hard, try tapping into her style and personality for guidance. You can also use her current fragrances as a guide to find products within the same family of scents.
Her phone is cracked and she needs to be on speaker to ensure that she is audible? Flowers and chocolates might sound a cliche but a phone will be that memorable, unique gift. While the choice is wide, something that is user-friendly with modern specs will get her back in her groove. If she is a typical grandma who needs to fetch her glasses to read messages, or loves to take pictures, a phone with good memory and a great screen will work wonders.
There are plenty of thoughtful gifts but these ones will definitely make her heart skip beats. You are welcome!!