ABOUT SUMMER FRAGRANCES FOR MEN AND WOMEN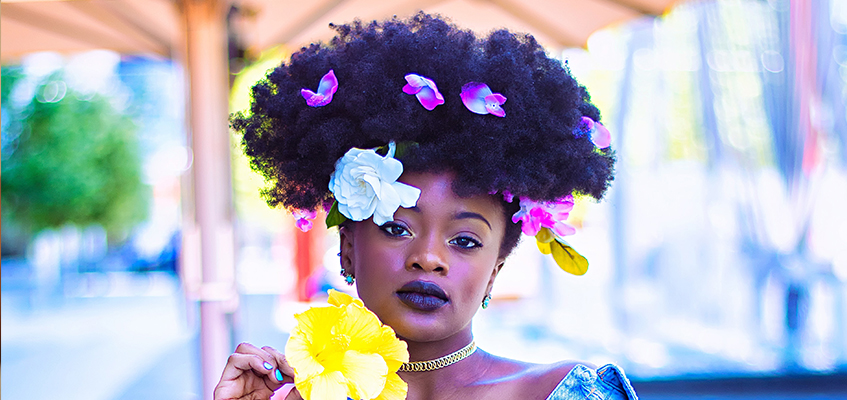 One can't help but thank Alicia Keys for gracing the Voice set with her bare face…the Gabriella Unions and Ruvheneko Parirenyatwas of the world who jumped onto the no- make- up challenge. Though our favourite celebs have the good genes to move around with their God-given face, some of us are still to master the Dutch courage to dump our beloved make-up- kits. The truth is, life is boring without a lil` bit of make-up. Here are some natural looking make-up beauty tips that will transform you into the goddess that you are:
Before you over pluck your brows, put away that tweezer, we have good news for you. While some of us are still reeling from the horrors of over plucked eyebrows, bushy, bold eyebrows are bang-on-trend. Our IG feed has been abuzz with celebrities who are rocking this very trend. Gwen Stefani and Angelina Jolie, for instance, have both rebounded from the twiglet, tadpole shaped brows to rocking a pair that is thick,full and arched to perfection. If you belong to the special group of people who have sparse eyebrows or over plucked and they never grew back we have solution for you.

For much needed volum, consider:

Microblading to sketch back the missing hairs
Using a gentle defining tint
Using your pencil to mimic the hairs
Applying castor oil or coconut oil once or twice a week to boost growth.

With these tips in your style arsenal we know that your brow game will be as strong as the arches that support them.
Gone are the days of applying lip-gloss and feeling like an 80s throwback or a pubescent teen. The past years have been favouring the matte lipstain. Though the bold and loud trend has been dominating the style streets, there has been a transition from a bold matte pout to barely there glossy lip looks. Lip gloss has been a serious thing for a while. Forget your drugstore or lip gloss of the early eighties. Invest in high end brands that leave your lips not only looking luscious but radiant and hydrated. The lip-gloss still has the high shiny effect but` it`s no longer as gluey as the 90s one. The shades to go for are the translucent andpink hues. If you are not on-board with the glossed up look, get ready to jump on to this infallible trend. Not only does this look good on everyone but it`s the hottest SS20 look.
The barely there, no make-up on look is all the rage. If you don`t have the courage to move around with no make-up but want that natural look, we got you covered. We have seen our favourite celebrities flaunting dewy, shiny radiant skin. Lo and behold, looking as natural as possible requires a bit of work. It's all about creating an illusion of no make-up on using different products for different areas of your skin. The look involves

Skipping foundation and starting with a moisturiser
Applying a light oil free moisturizer for oily skin and for dry skin look for a hydrating lotion
Using a small brush and concealer to cover areas that have scars and blemishes
Dabbing highlighting cream on your cheekbones
Applying light finishing powder ensuring it`s not too heavy
To add shape to your face groom the brows and for the lashes apply mascara
Finally add setting mist
It`s all about glowing and shiny skin this season.