TRANSITIONING YOUR WARDROBE FROM SUMMER TO WINTER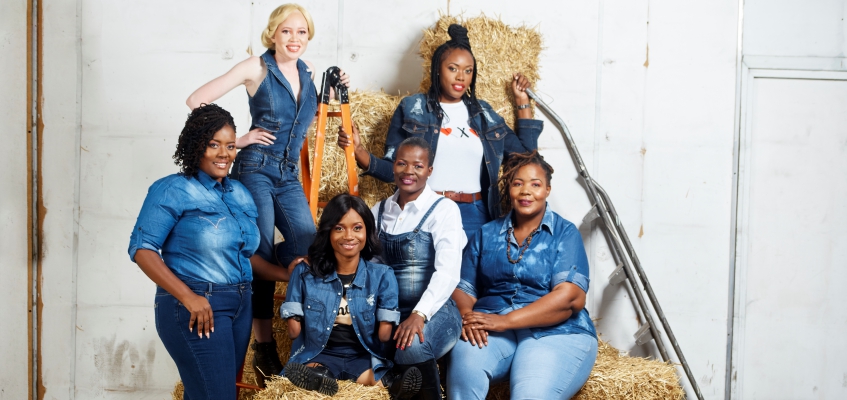 When the temperatures dip there is no need to pack away your summer wardrobe or splurge on new clothes. Don't panic if the changing window displays are reminding you that you are not ready for winter. Call us your style elves as we have the best tips to ensure that those summer pieces get a second life during winter. Ladies, here is a rundown on getting maximum use out of your wardrobe.
This is the season to unashamedly rock your scarf without batting an eyelid. So if you are a fashion fiend these are the key items to own; beanie hats, scarfs, boot socks, gloves and earmuffs. They are the most versatile accessories which can easily be added to your outfit and not only keep you warm but also give you that oomph factor.
We get it, winter is coming. Your winter wardrobe doesn't have to be as dull as the weather. Invest in solid colours and patterns to add some vibrancy to your outfits. Trendy winter colours include jewel tones such as deep ruby red, deep olive, mustards and sapphire blue. You can inject colour by investing in statement pieces such as scarfs and bags. Add one or two pop of colour items to your outfits and avoid looking like an 80s disco ball by incorporating too many statement pieces at once.
Call them the wardrobe workhorse!! Leggings always work double duty when it comes to seasonal transitions. Grey, black or printed leggings are your go to colours as you can pair them with any winter outfit. The key is to layer your look. If you don't have leggings you should seriously consider investing in a pair or two. Pair your leggings with an oversized chunky jersey for that chic look. Accessorise your ensemble with a statement beanie hat . Invest in colours that are easy to match such as black, brown, greys and dark blues.
Yes! Yes! Consider your shirt dress as the perfect go-to wardrobe asset this season. You can't go wrong with a shirt dress. There is no limit to styling your shirt dress in winter. For extra style points, drape a coat over it for added warmth. Pair with knee high boots for that comfort fit. Feeling adventurous? Try playfully accessorising with a tote bag and chunky knit scarf for that added X factor.
When the weather gets a little bit nippy you take advantage of your boyfriend blazer. It can jazz up as casual or formal wear - creating a stylish winter look. Rock your light cardigan/ sweater with skinny jeans. Complete your look by adding a jacket, light scarf, and a pair of boots for that perfect smasual outfit. A jacket or blazer can stretch your wardrobe by allowing you to create new combinations, creating a stylish and polished look.
For the days you want to venture out, try out a sleeveless duster. You can incorporate it in your everyday wardrobe. Rock this practical trend with a structured dress, wide legged pants jeans or skirts. Sleeveless dusters are easy for layering and they are not as bulky as other choices. For extra warmth you can put on a long sleeved top as your base layer.
These are just some of the numerous ways to transition your key accessories to suit winter without spending too much. You are welcome!