TIPS FOR PROPERLY TAKING CARE OF YOUR HANDS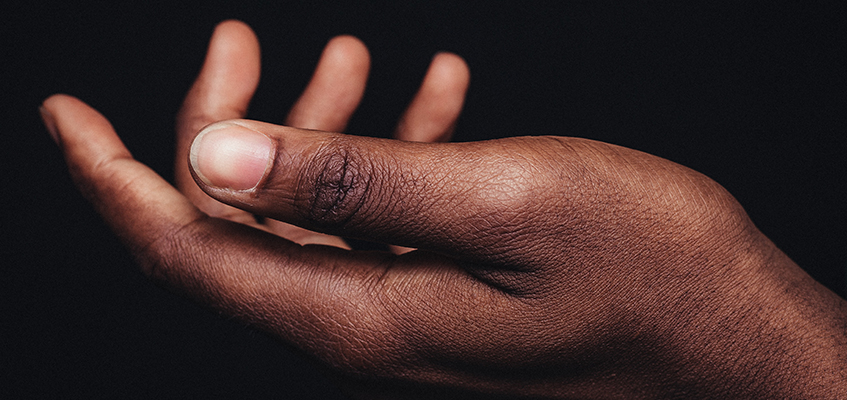 One can't help but thank Alicia Keys for gracing the Voice set with her bare face…the Gabriella Unions and Ruvheneko Parirenyatwas of the world who jumped onto the no- make- up challenge. Though our favourite celebs have the good genes to move around with their God-given face, some of us are still to master the Dutch courage to dump our beloved make-up- kits. The truth is, life is boring without a lil` bit of make-up. Here are some natural looking make-up beauty tips that will transform you into the goddess that you are:
Scrubs are perfect way of softening your hands. Scrub your hands at least once every week with a good exfoliating agent. It peels off dead skin and removes excess dirt that might have accumulated from sweating or applying lotions. You can also use a homemade exfoliator mix by combining sugar with olive oil or honey. Exfoliating regularly leaves your skin clean, smooth and glowing.
The power of a moisturiser is undeniable in the summer season. With washing and sanitising hands having become a non-negotiable necessity, hands have become susceptible to the alcohol content in the sanitisers. There is need to moisturise your hands with a light airy product. At least moisturise thrice a day after thoroughly washing your hands.
All work and no play makes your hands dull. Why not reward your hands' hard work by treating them to a manicure. Why a mani? It`s a much-needed trip that helps you get rid of that sun exposure tan you always hated and will help you unwind.
No need to make that trip to the best massage parlour. We have three reasons why you should be your own masseuse. Apart from saving your hard earned dollars, a DIY massage helps with blood circulation, relaxing your muscles and improving your skin. Your thumb should do most of the work-rub it gently in circular motions applying a little bit of pressure. Start with your palms then your elbows. Massage your hands like this for at least 5 minutesevery day.
We guess you know that hot water and harsh chemicals can play a number on your skin. This is where dishwashing gloves come in handy. For the majority of people, wearing gloves when doing dishes or cleaning up the house is not a priority. However, ingredients in dish washing liquids cause irritation and dryness - so make gloves your best friend. Ensure that you wear gloves whenever you are doing any chore.

Gloves will also help you avoid the trauma of exposing your hands to infections. Use a pair of latex gloves - be sure to go for non-latex variations if you have allergies or known sensitivities.
Whether you are washing dishes or bathing, ensure that you use lukewarm water. Hot water strips your skin of the natural oils that help to keep it smooth and moist. If you want that glow all winter long then ensure that you bathe in lukewarm water and minimise the duration of your showers. Spend a maximum of 10 minutes showering or bathing.
Don't wait until you feel thirsty, Hydrate! Hydrate! Hydrate! Although drinking water is good for overall health (aiding absorption, excretion etc.) it works wonders for the skin. Drink up to 8 glasses of water or 2 litres on a daily basis. This is the elixir for radiant, younger-looking and healthy skin. In summer, you tend to be hot, thirsty and sweaty so there is need to replenish by making clean water your best friend.
You are what you eat