Tips and Tricks For Suit Care
TIPS AND TRICKS FOR SUIT CARE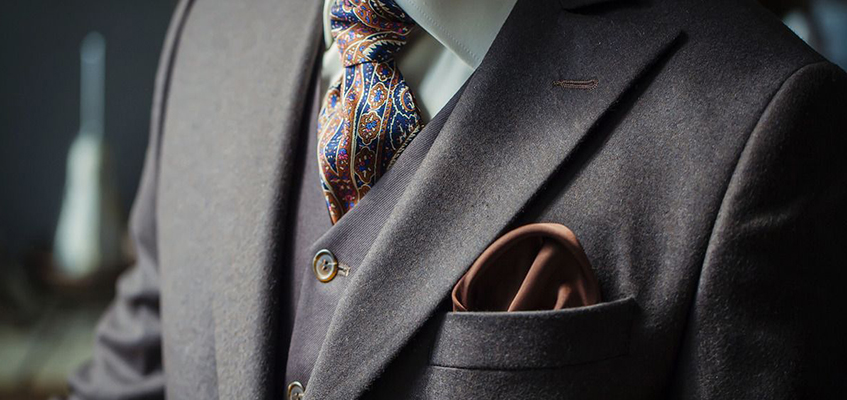 Hello Mr Gladiator in a suit. Raise your hands if your wardrobe is being graced by the big brands like D66, Signature, Versace and so on. Gents we know you drop serious dollars to look dapper in a high end suit. The journey to looking good, however, doesn't start and end there. Your suit is a statement piece that needs to be taken care of. After you have shelled out top dollar on that high quality suit here are the nitty- gritties about proper suit care. You are welcome!
The beauty about suits is that they come with a little manual called the care label. This highlights how to maintain your suit and the temperatures required to iron it. All things 'suit-care' begin with a good dry clean  to keep that crisp, clean finish.
Never wash or iron your suit no matter what the circumstance. The rule of thumb is to dry clean it as infrequently as possible. Dry cleaning your suit tends to reduce its lifespan due to the chemicals involved in the process. Take your suit to the dry cleaners once or twice a year
It's creased right!! Hold on to that thought of trying to smoothen the creases with your good Russell Hobbs iron. A steamer will work the magic! Using a regular iron will damage your suit due to the high temperatures involved. A steamer works more gently and is definitely a great investment.
Stay away from wire hangers!! There are special people who believe in the mantra, 'as long as it gets the job done or any gun can shoot'- this is a principle that should never apply to the type of hangers for your suit. The hangers you use for your suit are very important. The right hanger helps to maintain the shape of your jacket and smoothen wrinkles thereby increasing the lifespan of your suit. The right hanger should have a contoured shape and match the shape and drape of your suit. Invest in wooden or padded hangers. Wooden hangers are a bonus as they absorb moisture.
We are all guilty of the following, having a favourite go-to suit. A week will not go by without you wearing your favourite baby. There is need to take care of your threads. Avoid wearing your suit regularly to minimise wear and tear (unless you are doing a walk of shame to the office and you have to wear the same suit). The same way you need just to unwind or rest after a gym workout, this should also apply to your suit. Wear suits on rotation. One suit should be worn at least three (3) times per month.
We all have them but do you have the correct ones!! Dust, dampness and termites might get to your suit before your obsession of wearing it reduces its longevity. Invest in light and breathable suit bags. A fabric bag is the way to go as it allows air circulation. The suit bag will also come in handy when you are travelling. Also create more space for your suits in the wardrobe so that they drape correctly.
You suit will thank you for lightening the load in the pockets. Don't stuff bulky things as these will, make your suit lose shape, stretching pocket liners, rip pockets seams - fast track the wear and tear.
These guidelines are basic but will definitely keep your suit game strong and keep your suit looking sharp as ever
We would love to hear from you and we have a voucher just for you send a screenshot of any tip together with this code WBLG2023 to  WhatsApp number 0782780780