Trend Alert! Kids Winter Essentials That They Will Acutally Love to Wear
TREND ALERT! KIDS WINTER ESSENTIALS THAT THEY WILL ACTUALLY LOVE TO WEAR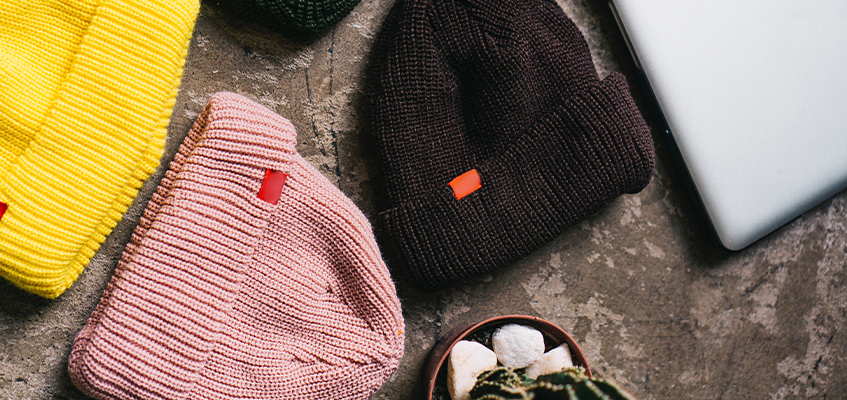 Can you feel the nip in the air? Yep, we do too. We are reluctantly bidding adieu to the sunny summer season and stashing away those shorts and tops to make way for winter. The changing season comes with an automatic wardrobe reshuffle. If you are stumped and can't decide what to buy your kids for the winter season, well wonder no more. The fashion forward style gurus have done the legwork for you. We have compiled the ultimate list of winter essentials for your kids- to help you prep for the cold days ahead:
The sniffing, the sneezing, the coughing - all part of every parent's worst nightmare. So get the kids covered up and protected from the cold weather, head first. The best way to do it, is to buy beanie hats. Buy a minimum of (5) five hats that can be worn with any outfit. It's a cozy warm accessory that looks good on anyone including your child. A good warm hat can help retain heat and to ensure that it stays put, buy one with straps.
Fleece quilted, padded bodywarmers are a quintessential winter must-have. Bodywarmer or Gilets can be paired with a simple long sleeved T-shirt or jumper and denim pants. It's the fab functional outer layer that your child will love to wear. Added bonus is that they can take em' off on a whim for the in-between weather. The fit for the gilet should be comfortable and snug but with enough room to add those extra layers. A bonus point is that it's sleeveless and it layers perfectly without restricting movement -you can wear almost anything under the gilet. It's that seasonless, must-have that your kids won't be able to live without.
Those numerous trips to your kids room just to ensure that they are nicely tucked in and snuggled up - consider them a thing of the past. A onesie will ensure that your child is warm and covered up all through the night. A long sleeved footed onesie with a hoodie is what we would recommend. No mismatched or missing socks. While onesies are made from a variety of fabric such as fleece, cotton flannel polyester, a fleece one should be your first choice. Fleece onesies are warmer than any other fabric - they are soft and cosy. Ensure that the onesies are not as gloomy as the weather. Snag bright coloured onesies or printed with various novelty features. Fit is very important. Your child should be able to stretch and move around without feeling restricted.
What's a winter wardrobe without tracksuits? One can never have too many tracksuits. Thanks to the athleisure trend, a tracksuit is a fashion piece that every cool kid should own. We really love the versatility of the tracktops and the pants - your child can wear the entire ensemble or rock it as separates. The tracktop can be worn with jeans, leggings, a jogger or chino pants. To complete the look, pair up with some cool canvas sneakers. In all, every child should own a black and grey tracksuit. If you want your child to lead the fashion crowds, let their personality shine in bright coloured tracksuits with statement prints, designs or alternatively invest in branded ones. What we love about this wardrobe essential is that the tops /jacket and pants come in a variety of designs making dressing up a fun activity.
For the winter season, when the temperatures dip to an all-time low the rule of thumb is you got to be in knits to wade off and conquer the winter chills. Now not all knits are made equal but they do get the job done. The beauty about knitwear is not only are they cute but they are essential for layering. Polo necks and cardigans can be used as middle layers while the knit dusters are ultimately the outer layer. It's not only the patterns that get an enthusiastic approval from us but the numerous designs and the colours. From zip ups to button down jerseys your child will be spoilt for choice.
Happy Winter Shopping!!!