TRENDY UNCONVENTIONAL VALENTINE'S OUTFIT IDEAS FOR COUPLES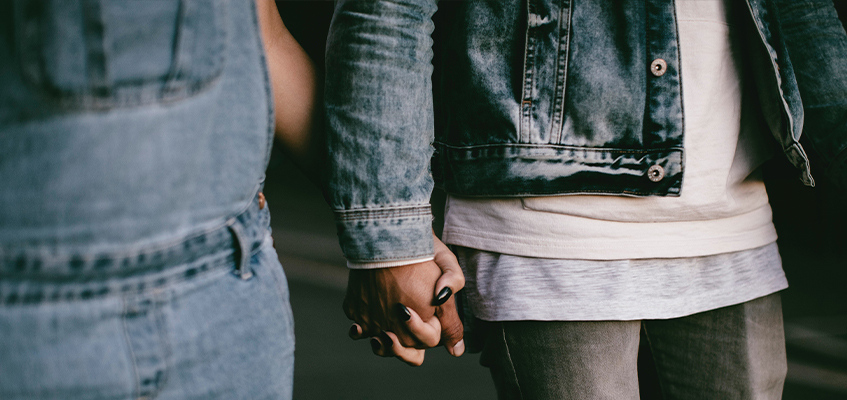 Valentine's usually means it's time to get glammed and dressed up. Won't be happening because of Covid-19? Who says? The fashion elves have the perfects style tricks that will transform your Valentine's stay-in date from drab to fab.
We are going to help you celebrate the special day in a chic way. Whether you are spending Valentines plopped on your couch, or in bed, put on an outfit that makes you feel extra good. Check out our creative 'fun' outfit ideas
So if you are going to celebrate it indoors then those great pjs written "Am great in bed... I can sleep all day" are not cheesy but a perfect way of starting your day. Join in the Valentines fun by wearing a matching pyjamas set. Slip on morning gown and cosy slippers and voila, you are ready to create memories with the love of your life. Ensure that the pjs are crispy clean and smelling fresh. Or you can add new ones to your pj collection by shopping online for a set that you can also wear throughout the year
Celebrating valentines over lunch or movie date? If you don't want to go over-the-top (OTT) but still want to look chic turn to the trusted denim pants. This is a versatile timeless piece that screams style and comfort. As part of couple goals you can rock skinny denims, or the baggy aka boyfriend jeans for the ladies, and a crop top statement Tee paired with white sneakers. Keep your outfit relaxed but presentable.
We are declaring and putting it out there … It's a fashion crime not to dress up this Valentine`s. We are head over heels in love with jogger pants and we know you will love them too. Joggers are the fashion streets' most loved must haves. They have been the perfect lounge wear piece and you are going to rock them this season. Picnics have been trending and you can rock this athleisure look with your significant other.
Earn some serious style points with crop tops this season. Get the focus right where you want. If you have toned abs or a flat tummy, grab a crop top. You are spoilt for choice when you are rocking this look. For a more casual look you can team it with leggings, floral duster and a pair of cool sneakers. Nothing is out of bounds here. Rock your crop top to the office by pairing it with high waisted pants or skirts then layer it with a blazer. Wanna take the outfit a level up? Short answer - heels.
While we are still on the casual tip who knew that sport shorts would be considered a go-to fashion piece for a date. Whether you are going to be curling on a sofa to watch a movie, bungee jumping or zip lining at some resort area then comfy shorts are a must-have. If outdoors, pair them with a statement tee, designer sunglasses depending with the weather and ladies you can go an extra mile and wear that 30cm wide breamed hat
Reminiscing on the days you used to go out for date nights all dressed up to the nines- well it doesn't have to be a far distant memory. Your nicely prepared meal of Ricotta Gnocchi in Walnuts or perfectly prepared Caprese Chicken in pasta shouldn't be eaten in your everyday lockdown clothes. Make your dinner date a black tie event. Unleash the style fiend in you and rock your best date night outfit.Gents show your S-O that you haven't lost touch with your fashion sense. Wear your oxford shoes and team them up with your slim-fit designer black/ grey suit, rock your crispy white shirt and tie. Ladies put on that little red number or pull out your LBD (Little Black Dress) we wouldn`t want the moths getting to it first. Pair it with your heels and deck your neck with statement neck chain or pearls.
Things are about to get heated. Your date night can also be a smasual one. You can rock your favourite pair of chino pants with your plaid shirt. We also have you sorted on the footwear front. Throw on a pair of loafers , white sneakers or your happy socks only as long as they are clean and they don't have holes in them. Ladies we haven't forgotten you, compliment your date's smarsual look by rocking your gorgeous kitenge, or cotton jumpsuit, making sure your hair is on point. If everyday has been bad hair day don't fret - grab your favourite wig and apply a little bit of make-up and lipstick.
There is nothing cliché about dressing up for date night. 2020 has taught us to make every second count. So go ahead and dress up for your Valentine's date we have given you the nod.