STYLISH MOTHER'S DAY GIFTS SHE WILL LOVE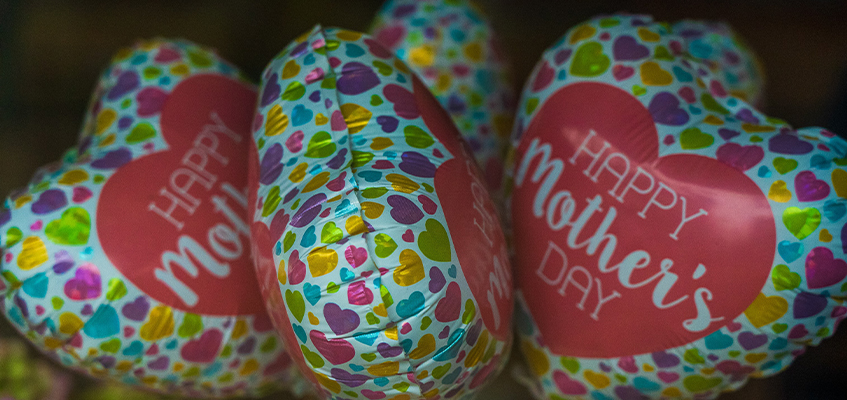 If you haven't found the right gift yet … we are down to the wire, so yep it's officially time to panic. The big day is just short of a week away and if anyone deserves a special thank you, it's definitely mom. For this reason, this year we are putting our thinking caps on to come up with amazing gifts that will definitely delight her. So grab your coffee  and take some gift cues from yours truly:
Wondering what to get the working mom? Given that most workplaces have some kind of uniform look, it may be difficult to reimagine a gift specifically for her. Well, there's a tried and tested fashion piece here… a long woollen cardigan. Open long cardigans with no hooks or buttons are a hit this winter season. They are warm and cosy – whether it's a breezy, cool day or freezing morning, this piece will fit in perfectly with her office getup.

Because of their semi structured nature, long cardigans will give any outfit presence. For a complete, power-look, she can accessorise with a belt or throw on some leggings. For those casual Fridays, a boho vibe can be achieved by pairing the cardigan with  skinny jeans, long tight fitting polo neck and  boots. Best of all a long cardigan works even when the weather changes through the day. So next time you experience 4 seasons all in one day, a body con dress teamed up with a long cardigan is where it's at.
As the temperatures dip, signalling winter, we tend to invest in warmer wardrobe pieces. An area often ignored is warm winter shoes. This presents a unique opportunity for winter boots – a gift that both her heart and feet will appreciate. Help her step into winter  in a fresh pair of new boots. Whether she is that a down-to-earth, modest lady or an edgy urbanite winter boots are simply a must-have. The beauty about them is they come in variety of designs and you are guaranteed to snag a pair or two that she will definitely love. If you are taking this route ensure that you know her correct size taking, into cognisance the boot cut.  Done right, she'll literally be flying high, this winter.
It's typical for most of us to succumb to the temptation of throwing style out the window, once winter makes an appearance. This is particularly true for our moms who have to juggle so many things [and humans] every day. Well, every wardrobe deserves  a winter coat, it's  a quintessential  must-have. Nothing will say, 'Happy Mother's day' than the most sought  after winter wardrobe  essential – yep, the afore-mentioned coats. Styled correctly a winter coat has the power to transform an outfit from drab to fab. winter coats are great outer- layer that completes any look - from Parka to Chesterfields
Nope! Unfortunately that fleece throw just won't cut it! This season is all about stylish ponchos! This trendy style is the one she needs  in her wardrobe. From faux fur to woollen ponchos, spoil mom with the ultimate fashion choice. Depending on her taste, choose a color that you are sure she'll wear year after year. For extra warmth a poncho will do well with a layered with a long sleeved knit polo neck ,clutch or top handle bag. Just some fashion tips to help mom along – not that they ever listen to us anyway – chuckle.
So you are absolutely stumped and clueless about what to get her? There's no shame there, at least you are bold enough to be honest. Well, there is a quick fix to that as well. A gift voucher is that magic wand that will wipe away all your problems. Before you buy her the voucher make sure that the amount will enable her to buy something meaningful without compromising. Better still, now you can get online gift cards…which mom can redeem from any part of the country…psst pssst… your fashion faves – Edgars did it again. Last note, don't  buy a gift card just for the sake of it, ensure the dollar value is visible on the card.
The 'best' idea in the history of gifting is buying a perfume for the queen in your life. A perfume is a personal and intimate gift. It's either  you buy her favorite  fragrance or you introduce her to a new scent. For those looking to express their gratitude in a special way, consider a gift set of the same fragrance that contains  body or hand lotions shower gel etc.
She is worth it she deserves to be showered with gifts!!